Reduce cycle times and create a seamless workflow from inspection to estimate to desk.
Fast & Accurate Estimates
Initiate an Inspection Plus Estimate
Schedule a time and launch the process through our webform or your preferred estimating system.
A Hancock inspection technician arrives to perform a thorough inspection of the property.
Estimating Platform is Automatically Populated
As a result of our integration all relevant estimating data is automatically transferred from our inspection report to the estimating platform.
Deliver Report and Estimate
Our estimating team leverages technology to perform final QA and the estimate is delivered in 24 hours or less after the inspection report.

Hancock's estimating service delivers estimates to an adjuster's desk in days rather than weeks, enabling faster claims adjustment, closure and a much-improved policyholder experience.
Our use of technology allows us to push our thorough inspection reports and data through to SettleAssist, automating the creation of the estimate. We configure the estimating platform to each carrier's unique estimating guidelines and process needs.

The powerful combination of our large field network and our leverage of technology enables us to provide this service at a fraction of the cost of traditional field methods.
Our estimating service is performed by Hancock's large national team of highly trained field inspectors, which allows us to respond quickly to carriers whenever demands arise.
The largest network of property inspectors and service providers nationwide.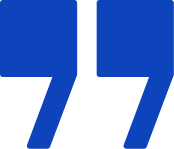 The inspector was friendly, knowledgeable, and professional. As a homeowner, I am glad my insurance company chose Hancock. Highly recommend.
John Logan
Homeowner
These guys are great! Highly recommended if you're looking for ladder assist pros!
Derek Eugene Keene
Adjuster
Our technician was absolutely fantastic! He was professional, on time, and honestly just a pleasure to chat with. I trusted him completely with the task needed to get our roof repaired.
Amanda Rian
Homeowner