INDEPENDENT PROPERTY INSPECTION CONTRACTORS
Build a lucrative business performing on-site property inspections and appraisals with help from Hancock.
Looking for a job where you can set your own hours? Hancock needs dependable independent contractors to help us deliver detailed, accurate interior and exterior property reports to our carrier partners.
Roof and Exterior
Inspectors
Using technology and training, our roof and exterior inspectors help assess the extent of damage to a property and help prevent further damage until permanent repairs can be completed.
Interior Inspectors
and Estimators
Build skills in interior inspections and industry-leading technology to deliver accurate damage assessments and restoration estimates.
After someone experiences significant property damage, we send in our trained, compassionate, thorough team members to process an accurate inventory of affected belongings and valuations.
Whether you're looking for profitable part-time or seasonal work or seeking a full-time career change, consider all that Hancock has to offer.
First responders
Helping people after a catastrophic event is second nature to first responders. Supplement your income from your primary job as a firefighter or police officer with Hancock.
Construction / roofing / insurance workers
Your experience in construction, roofing, or insurance claims is invaluable. You might even want to make property inspections your primary occupation.
Whether you're looking for profitable part-time or seasonal work or seeking a full-time career change, consider all that Hancock has to offer.
Retired military / military spouses
Hancock values the experience and work ethic of our veterans and military spouses. Enjoy the flexibility of seasonal or part-time work, no matter where your duty station is located.
Community-minded people
Hancock provides training and support for reliable, community-minded people who want to help others. You can make a difference in the lives of distressed property owners.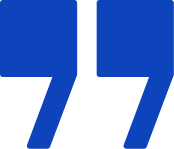 "Great pay. Saw some beautiful places and cities around the country."
Glass Door Review
Field Technician
Enjoy unsurpassed flexibility and growth as an independent contractor with Hancock Claims. Inspectors and estimating professionals are in high demand nationwide. You bring your enthusiasm and unique experience – Hancock helps with the rest.
5 Simple Steps to a Lucrative Contracting Business
Get started by scheduling and completing Hancock's phone interview.
Submit Phase 1 paperwork, including background check and required documentation.
Join an experienced inspector, estimator or contents specialist on a ride-along, followed by an evaluation.
Hancock helps you complete your relevant Phase 2 paperwork, which includes the Contractor Agreement, and in some cases, Certificates of Insurance and setup of your LLC (Limited Liability Corporation).
Activate your business with our scheduling center and start earning!
*Certificates of Insurance and LLC paperwork only required for roof and interior inspectors.
More than just a good paycheck.

Being an independent Hancock Claims technician is more than a job. You'll be a business owner with unlimited growth potential.

Hancock guides you through the process of LLC and independent business ownership.

Save on Insurance & Financial Services
Join a professional independent contractors organization for free (Hancock pays your membership fee). Save on health insurance, tax preparation, student loan fees, and other money-saving benefits.

Get Deep Discounts at Pep Boys
Hancock helps ensure your vehicle runs smoothly with deep discounts at Pep Boys nationwide.

Enjoy a healthy work-life balance because you set your schedule. Work 40 hours one week, take a family vacation the next – it's up to you.
Frequently Asked Questions
Check our current openings and easily apply online.