Fast, accurate property inspections from the largest network of certified experts.
Helping your homeowners
get back to what matters.
Nationwide rapid deployment teams on standby.
300+

Metropolitan Cities

We serve over 300 metropolitan cities in over 47 states and can travel
to virtually any city in the nation.
Nationwide rapid deployment teams on standby.
24-48

Hour Deployment

Hancock Claims prides itself on the ability to rapidly deploy
to any area within 24-48 hours.
Helping insurance carriers better serve their policy holders since 2003.
Improve response times
Property inspections available next day
Final report delivered within 24 hours of inspection
Faster initial inspection means property owners can start repairs sooner
Nationwide network reduces waiting period for policyholders
More accurate inspections
Gain valuable market research and insight for more informed underwriting decisions
Enjoy more control over the claims process with decreased risk of duplication of efforts or errors
Ensure property owners receive accurate and timely inspections
Lower costs
Flat fee structure costs less than independent inspectors
Highly qualified roofing inspectors work with you but without the overhead
Avoid potential penalties by meeting or exceeding mandated disaster response times
Scale to meet demand
Increase response times for policyholders
Dedicated catastrophe team for extra support in peak times
Provide policyholders with positive property inspection experience from experienced technicians
Support for every step of the claims process.
Direct Inspections & Estimating
Hancock offers direct inspections and estimates while working directly with the homeowner.
Assist with high and steep pitch roof inspections to ensure a thorough and complete inspection on every job.
Emergency Tarping & Boarding
Mitigate damage with tarping and boarding to shield the affected area.
We dig deep with intensive inspections that guide underwriting and policy determination.
Our Certified Technicians
Improving the claims process from rooftops to laptops.
Our technicians work as an extension of your team and have a background in roofing, construction, or claims adjusting.
We recruit, hire, and train the best property inspectors nationwide and ensure they meet our exacting performance standards for accountability and accuracy.
Classroom and field training
Our team of property inspection technicians receive training calibrated explicitly for each carrier's unique requirements.
Since 2003, Hancock Claims has been a consistent leader in nationwide coverage, response time, well-trained inspectors, and industry awards.
The top property inspectors across the nation
Provide a best-in-class experience for your customers with timely and accurate inspections completed by our highly trained technicians.
Complete inspection and report within 24 hours
Get to your customers faster with our proprietary scheduling system and vast network of technicians. We offer next-day inspections and will return your full comprehensive inspection report within 24 hours of completing the inspection.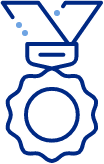 Superior quality and accuracy
Make confident decisions with detailed inspections and reports based on regional data compiled from the biggest carriers in the nation.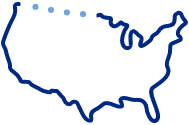 Inspectors available in every state
Quickly attend to policyholders regardless of location with access to the largest network of trained roof and property inspection technicians.
The largest network of property inspectors nationwide.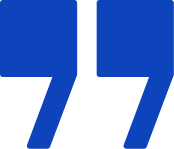 The inspector was friendly, knowledgeable, and professional. As a homeowner, I am glad my insurance company chose Hancock. Highly recommend.
John Logan
Homeowner
These guys are great! Highly recommended if you're looking for ladder assist pros!
Derek Eugene Keene
Adjuster
Our technician, Alex (from Texas) was absolutely fantastic! He was professional, on time, and honestly just a pleasure to chat with. I trusted him completely with the task needed to get our roof inspected.
Amanda Rian
Homeowner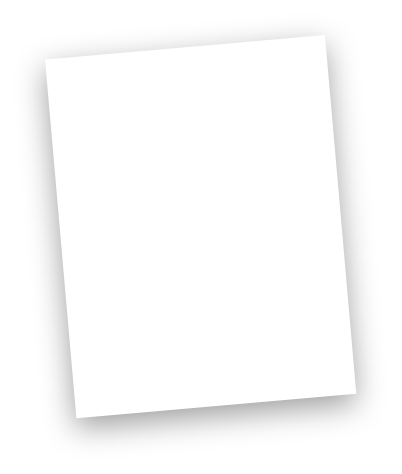 Virtual v. Onsite Roof Inspections:
Which is better?
Provide a best-in-class experience for your customers with timely and accurate inspections completed by our highly-trained technicians.