Hancock Corporate Careers
Live life on your terms with a company invested in your future.
If you're looking for a career with unsurpassed growth opportunities and exceptional benefits in a secure industry, Hancock has a place for you.
Administrative Support
Are you organized and detail-oriented? Hancock Claims Consultants wants you to join our administrative team with the opportunity to move up.
IT Specialists
If you're a creative problem solver with an IT background, you've got a place to grow at Hancock. Some remote opportunities are available.
If you're looking for a career with unsurpassed growth opportunities and exceptional benefits in a secure industry, Hancock has a place for you.
Call Center Associates
Our call center associates enjoy competitive pay and the ability to work remotely. Please apply if you're a good listener and like a fast-paced schedule.
HR Professionals
The right HR professional can make a difference in the lives of our team, contractors, and clients. Your career path is limitless at Hancock.
Five reasons to join the Hancock team.
Work in our beautiful Atlanta headquarters or remotely.
Some full-time career opportunities are only available at our beautiful Atlanta, Georgia headquarters. Other positions – such as our call center associates and certain administrative staff – can work remotely. You'll discover a greater level of career satisfaction and growth at Hancock.
We grow leaders from within.
People are Hancock's most valuable asset. When you succeed, we do, too. That's why Hancock looks for the next generation of leaders within our company. We offer mentoring programs for full-time and contractor team members. If you want to join an organization that encourages and supports growth, Hancock is waiting for you.
We value integrity and individualism.
You bring a unique set of experience, education, and leadership – and we value your contribution. Hancock Claims Consultants believes in promoting individuals who exhibit exceptional skills and qualities. We are a diverse team with zero tolerance for bullying, discrimination, or a hostile work environment.
You help people when they need it most.
After a major catastrophe — hurricanes, tornadoes, blizzards, floods – insurance companies often struggle to keep up with claims from property owners who need immediate assistance. Your unique skills, background, and education speed up the claims cycle, so people in need get help faster.
Enjoy competitive benefits and perks.
We know that our success rests entirely on our team members. Hancock rewards you with competitive benefits, like medical insurance, dental insurance, and vision insurance, paid personal time, education incentives, and more. We offer a 401(k) plan with matching funds of up to four percent for tenured employees.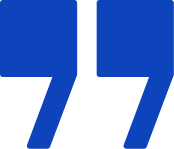 "The leadership here is the best I've had anywhere by far. We're always brainstorming ways to improve the department together. Open door policies. We get coached on a weekly basis. There are opportunities to learn more and take on more responsibilities. They are fair with them too. Either work hard or let them know you're ready, and you'll see training on your schedule for the next week."
"The management team has very open communication with all of their employees which allows for a very nice, positive work environment. The Employee Appreciation Day is awesome and there are other things that the company offers throughout the year to show their appreciation to employees which is very nice. My favorite thing that the company offers is the gym with the free personal trainer!"
"Hancock Claims Consultants continues to grow! I have been with Hancock for several years and have seen the company grow; however, the company still maintains the family atmosphere for their employees. From having company picnics, football gatherings and a holiday party each year to show appreciation to their employees. Hancock believes their employees are their #1 asset!"
Medical, Dental & Vision Insurance
Paid Personal Days & Holidays
Tremendous Growth Potential
Frequently Asked Questions
Check our current openings and easily apply online.
This link leads to the machine-readable files that are made available in response to the federal Transparency in Coverage Rule and includes negotiated service rates and out-of-network allowed amounts between health plans and healthcare providers. The machine-readable files are formatted to allow researchers, regulators, and application developers to more easily access and analyze data.