Consistent work.
Simple systems.
Get more jobs by joining the Preferred Repair Network. We deliver consistent insurance work while managing the moving parts so you can focus on each project.
Join the Preferred Repair Network Today!
Are you tired of managing homeowners? Or, maybe you're juggling calls with adjusters and constantly chasing payments. Cut through the chaos and access more insurance claim work with a better system.
With the major carriers centralized in a single place, you can grab assignments, complete the work and get paid without any headaches.
More jobs.
Less paperwork.

Drive consistent cash flow and build reinvestment opportunities through a steady income stream.
Access more projects and keep your crews busy. Stable project flows increase employee retention and satisfaction.

Make the most of every minute. You can streamline everything from securing jobs to managing payments and paperwork.
Hitting KPIs through positive feedback gives you the opportunity to outshine competitors. Positive performance is rewarded with more work.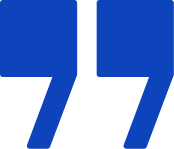 "My claim has gone smoothly and we currently have the contractor out to repair all the damages."
Padna Gamer
Homeowner