CLIMB to New Heights...
And Become Part of Something Bigger!
Looking for an opportunity to serve your community and earn a healthy income? Hancock needs dependable independent contractors to help us deliver detailed, accurate interior and exterior property reports to our carrier partners.
Travel to properties nationwide to inspect property damages the insured has claimed. The Contents Onsite Field Inspector goes to the jobsite and makes an inventory list of lost items.
Work from home! Help handle claims via phone and make an inventory list of lost items.
Travel to properties to inspect roof damages the insured has claimed. Field technicians inspect and document their findings.
Please note, this application is being used for more than one position, some application tracking questions will not pertain to you but are required for submission.
More than just a good paycheck.

Being an independent Hancock Claims technician is more than a job. You'll be a business owner with unlimited growth potential.

Hancock guides you through the process of LLC and independent business ownership.

Save on Insurance & Financial Services
Join a professional independent contractors organization for free (Hancock pays your membership fee). Save on health insurance, tax preparation, student loan fees, and other money-saving benefits.

Get Deep Discounts at Pep Boys
Hancock helps ensure your vehicle runs smoothly with deep discounts at Pep Boys nationwide.

Enjoy a healthy work-life balance and control your financial potential. Being outside and active while helping people is a rewarding way to operate while owning your own business.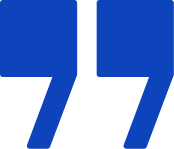 "Great pay. Saw some beautiful places and cities around the country."
Glass Door Review
Field Technician